I went to the Art Museum of South Texas here in Corpus Christi for an opening the other night.
As I was walking up to it from the back parking lot I was thinking about the wooden ship displayed outside of the Museum of Natural History which is next to the art museum. It was a replica of the Santa Maria.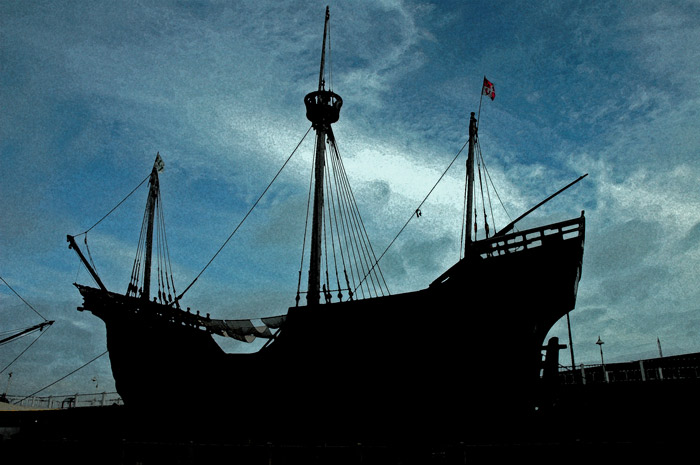 It really caught my eye in the foggy light at the time as it was in such contrast to all the modern architecture around including the bridge, the Fine Arts Museum and the Natural History Museum.
It seems that ship is a marking point of when the Europeans first came to this part of the world.
As I looked over the main part of the new exhibit on display I was amazed. The work was a beautiful collection of mostly paintings of the time when the continent was being colonized by the Europeans.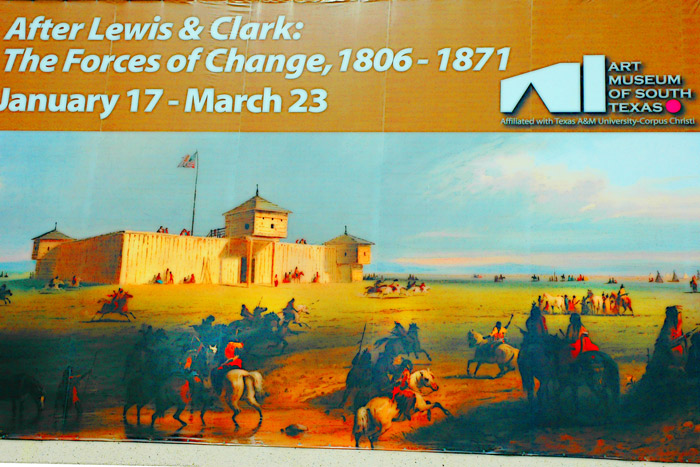 Many were of the Indians without influence by the 'white' man, before the wooden ships and then afterwards. As I left and looked at the ship again I couldn't help but see it as a celebration by replica of an invasion craft.
I also thought of how the Indians did not fight against nature, but lived with it. I wondered if it all had not gone downhill since those times. But then I had been reminded, in conversation inside, that the Indians were often fighting among their different tribes anyway. They may have lived with nature but were not always peaceful towards each other, many were like the invading white man.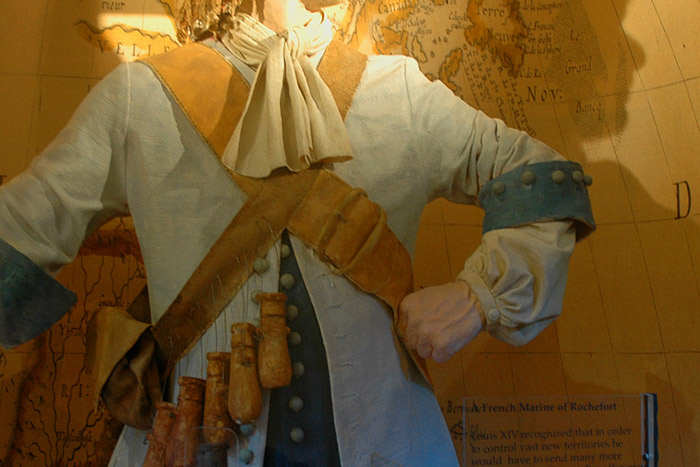 Notice the text at the lower right of this scene of a French soldier: "Louis XIV recognized that in order to control vast new territories he would have to send many more…"
I guess that was life then and I wonder how much has changed since ?