Monte Alban is one of the most impressive of the ancient ruin sites in Mexico. During its peak, from the fourth to the eighth century, the city was inhabited by over 25,000 people. By 1000 A.D. it was abandoned.
The grand plaza and tombs cover about one square mile atop a mountain that is situated in the center of the Oaxacan valley and looks over the present day city of Oaxaca.
For Joy and me it was a twenty minute bus ride to Monte Alban but we couldn't help but imagine what work was involved in building this city and supplying the inhabitants with food and water. In the valley below there is a river and even now, in the dry season, there are large green patches spreading out to the surrounding mountains. We were exhausted after hiking around the city and up and down pyramids. To hike all the way up the mountain from the valley must have taken someone in great shape all day. And many must have had to carry supplies daily!
Pictures can't accurately express the grandeur of this place but they can give an idea of the glory this place held.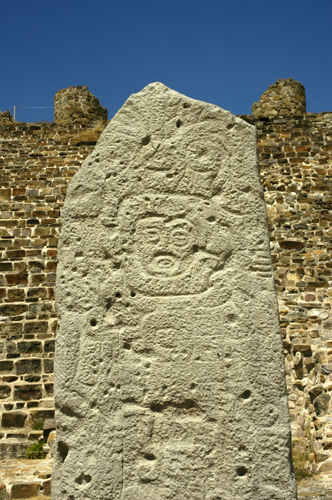 Some History Carved in Stone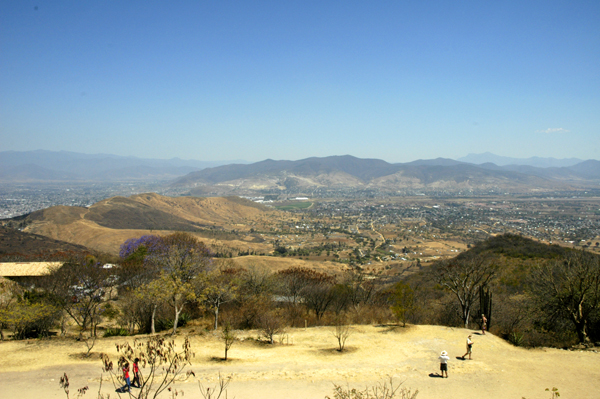 Looking East Towards Some of Oaxaca City in the Valley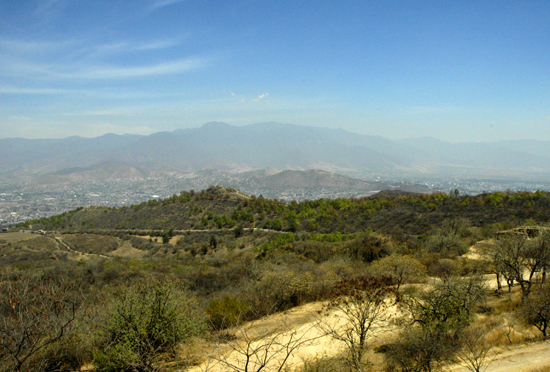 Looking Northeast from Monte Alban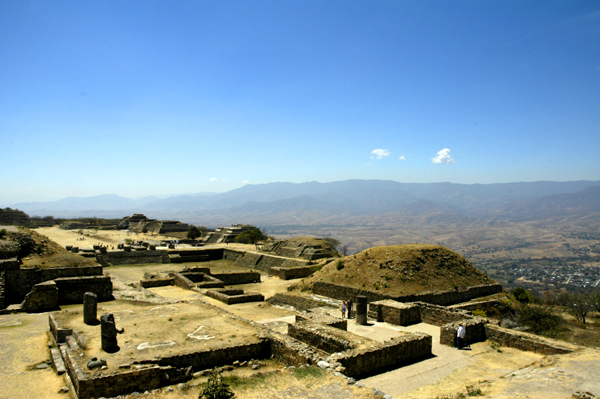 Looking South from Atop of One of the Pyramids
(notice the people in the far court)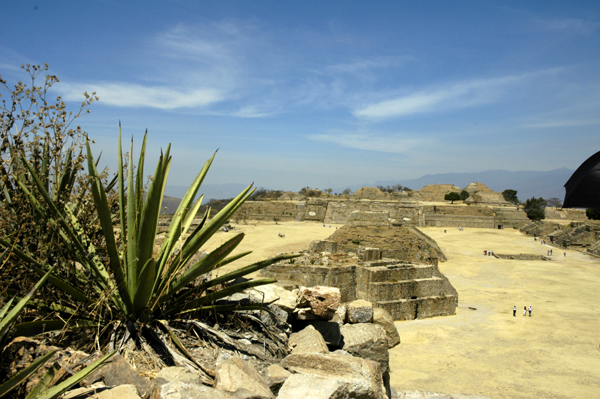 Looking Back from the South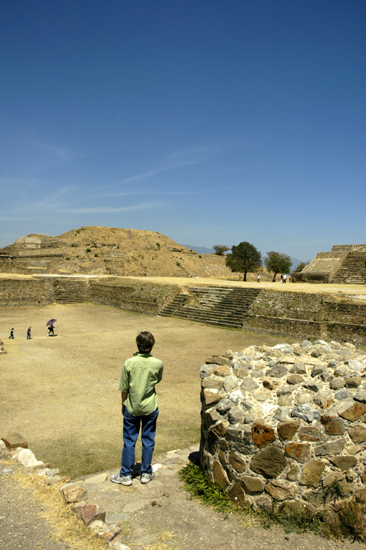 We think this was a Ball Court

Western Section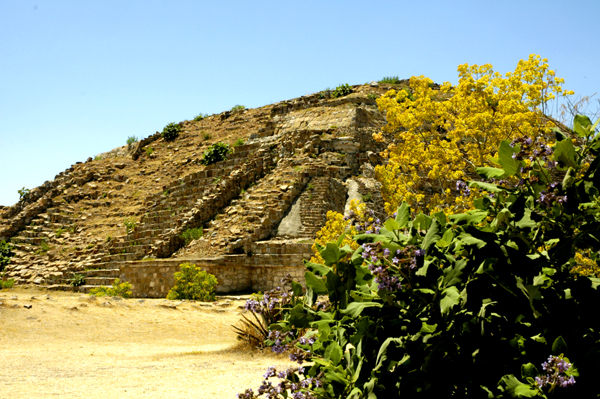 Sothern Pyramid
Not as 'Reconstructed' as Others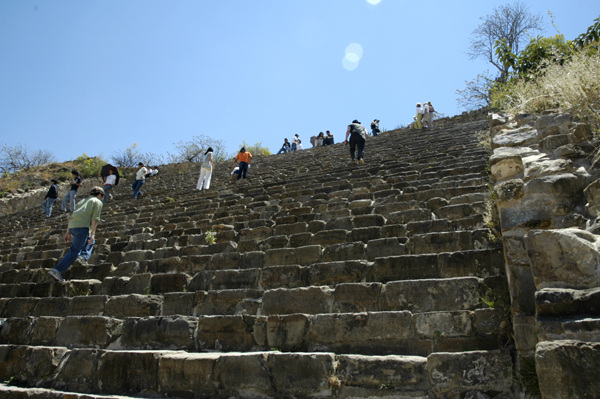 The Steps are Steep!
(Joy takes each step in stride, I hobble up and down carefully)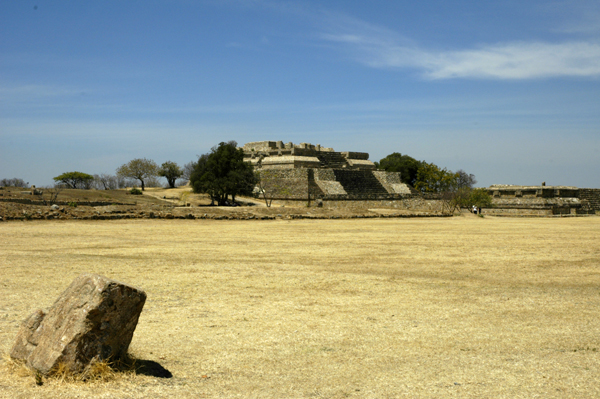 One Pyramid West of Center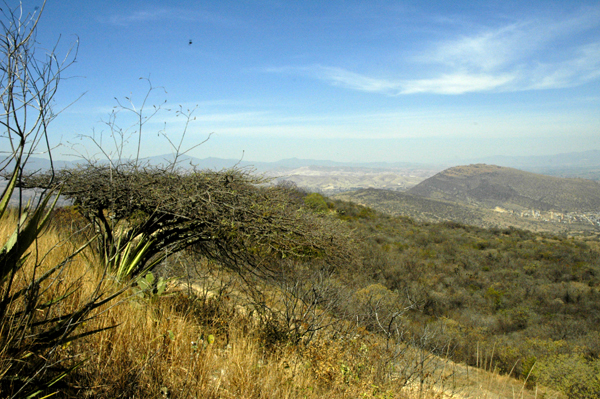 Looking Down the North Slope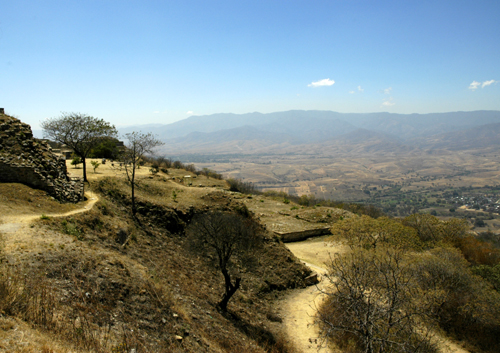 Looking Down the Southwest Side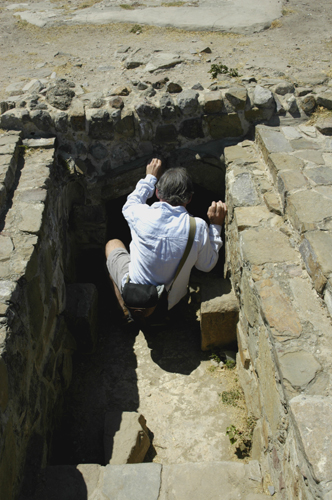 Descending Into a Tomb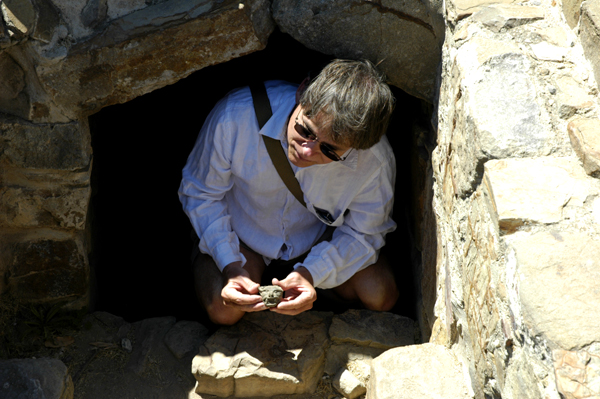 Emerging with Treasure!
(I left the bones to rest in peace)