The first week of March was filled with dancing. Various troups from all over performed at the side of the church around sunset or later at the botanical gardens.
We didn't ever make the hike 10 blocks south to get the tickets for the limited seating in the gardens, but we caught a few of the other performances.
March 4: flamenco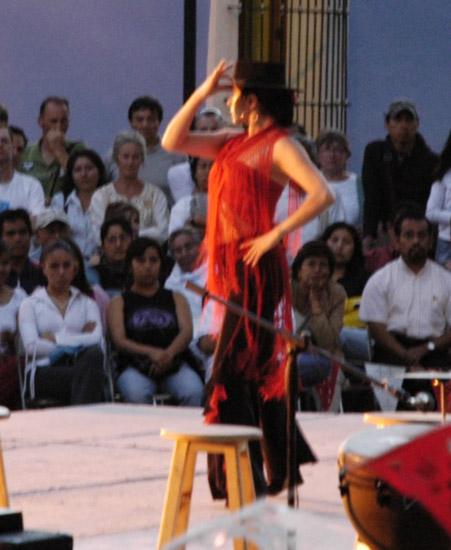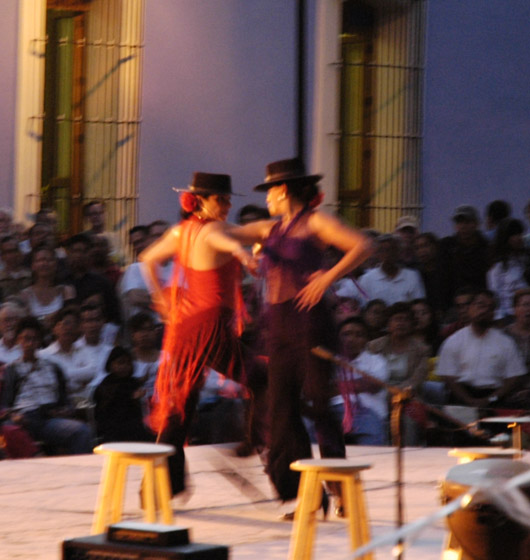 Some watch the dancing, and some of us watch the people.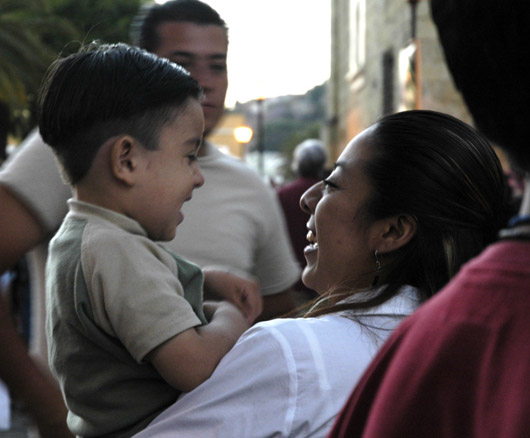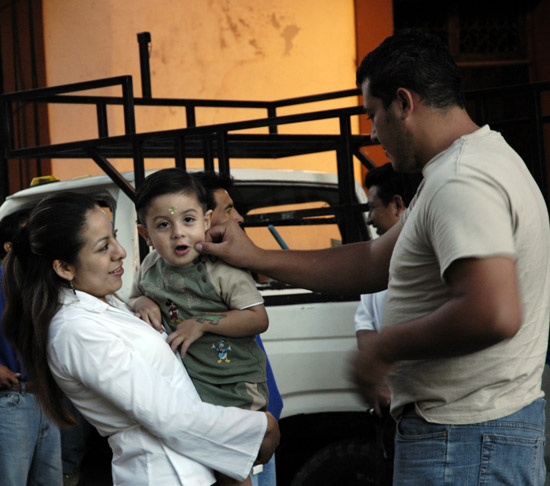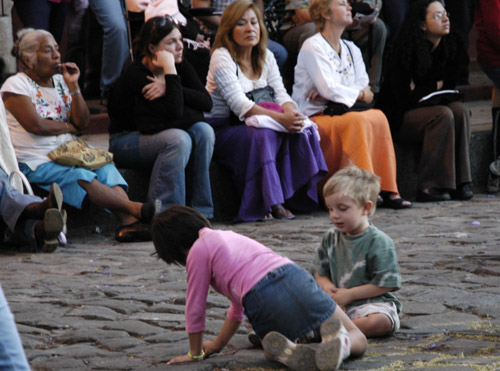 Some spectators found the dancing less interesting than other things.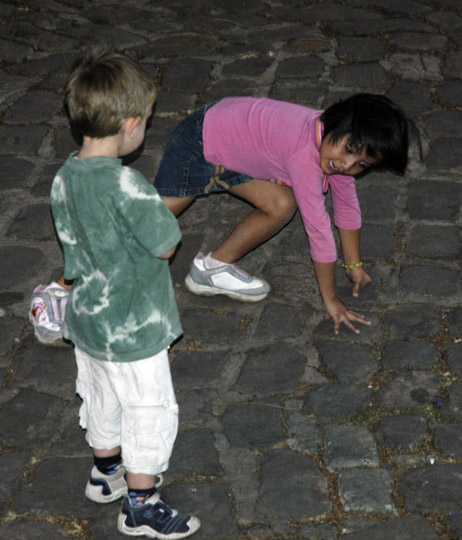 But it did seem to bring people together.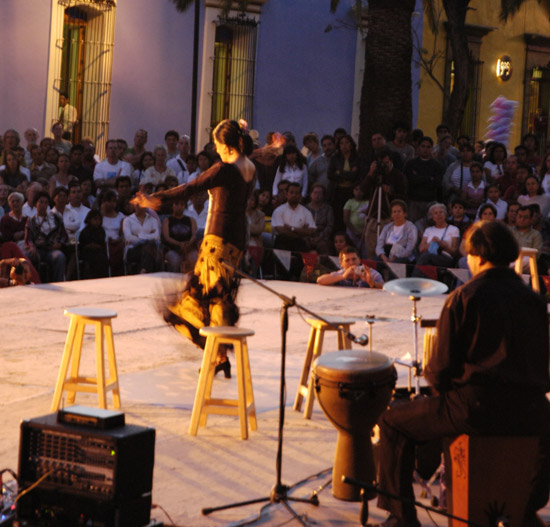 March 5: polinesia danza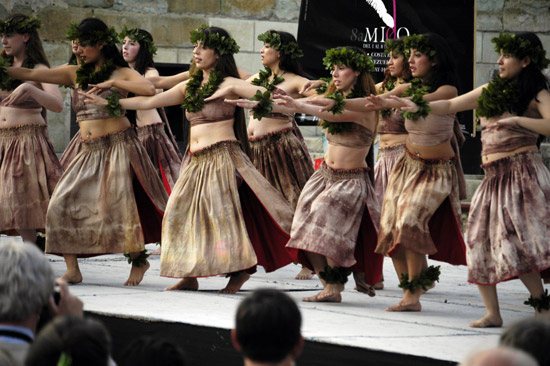 This one picture represents the entire dance. The women swing their hips a lot, but that's about it.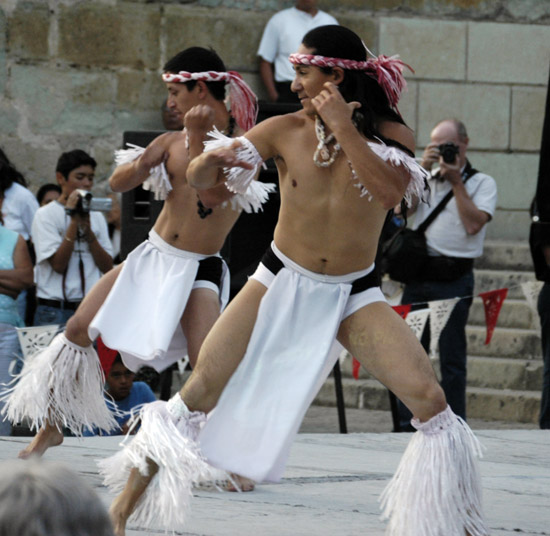 These guys moved around a lot.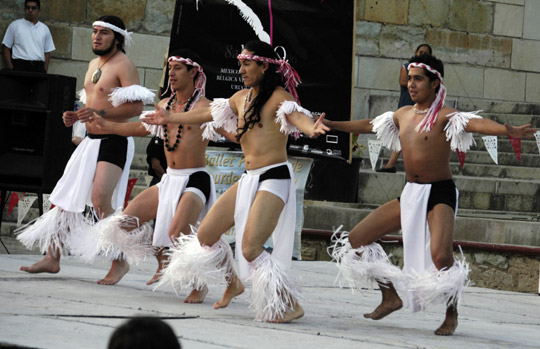 They did a lot of this.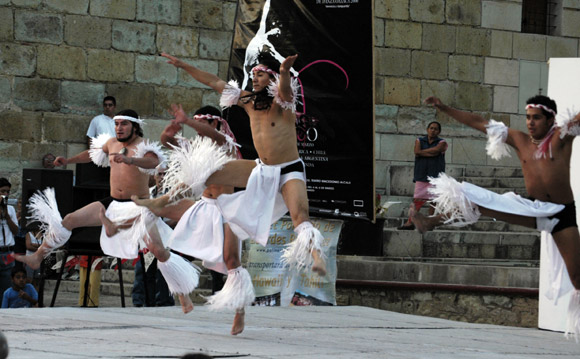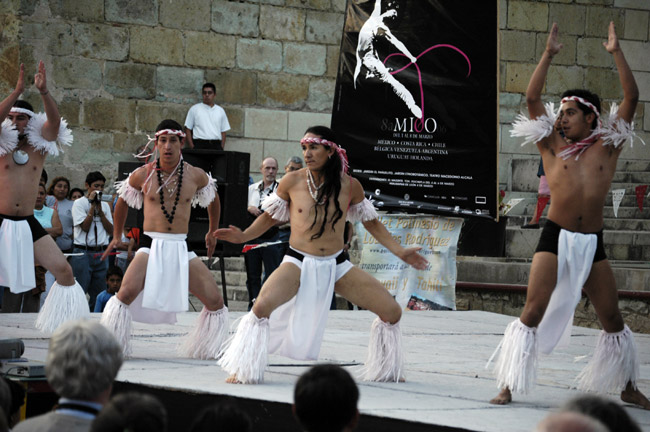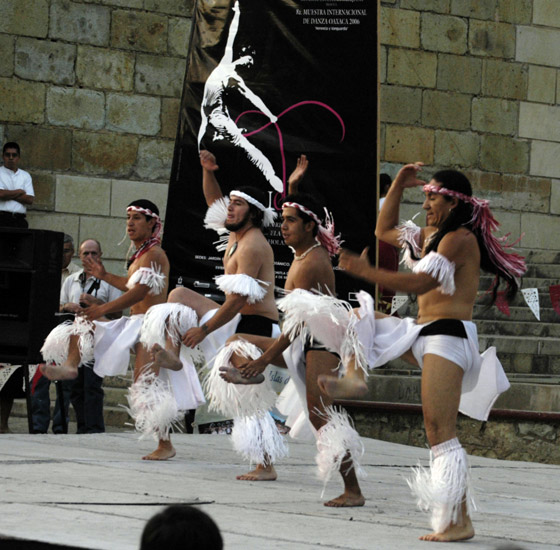 You might be able to tell that Steve got a hold of the camera at this point. At least the costumes were more colorful.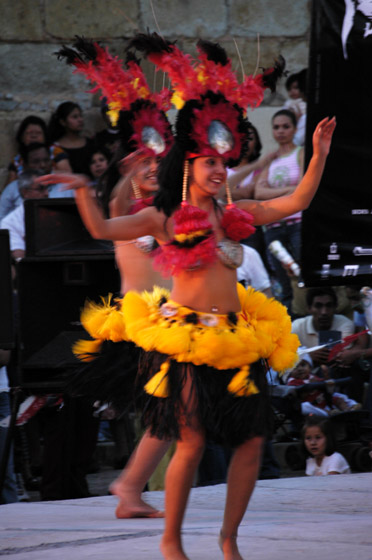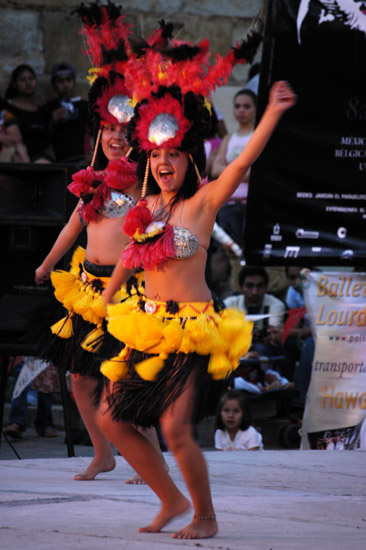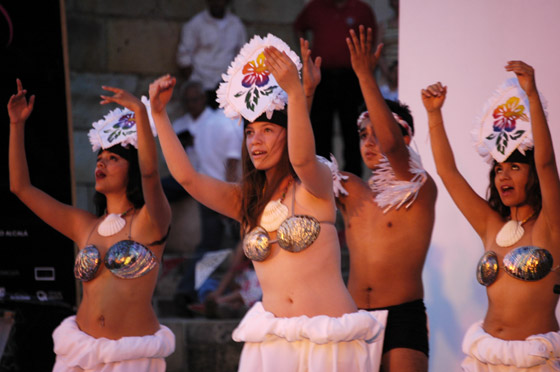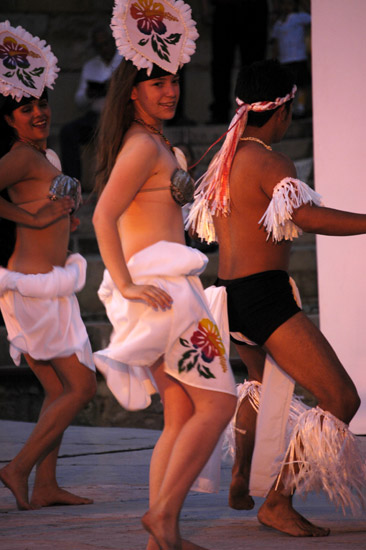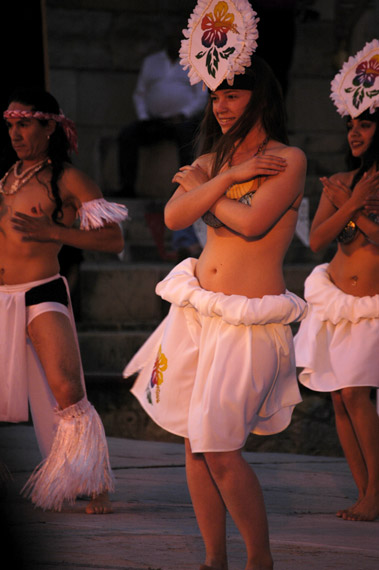 March 8: Pluma dancers
It was hard to tell what was going on here. We were just passing by and shot a few pictures. The dancers all seemed very young.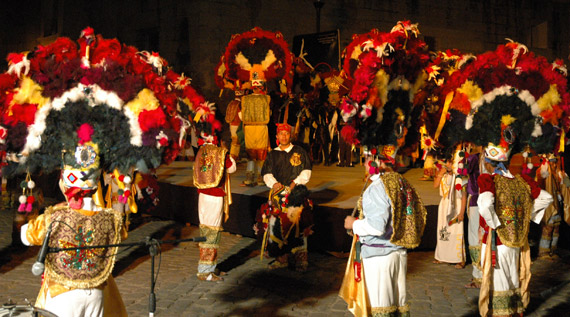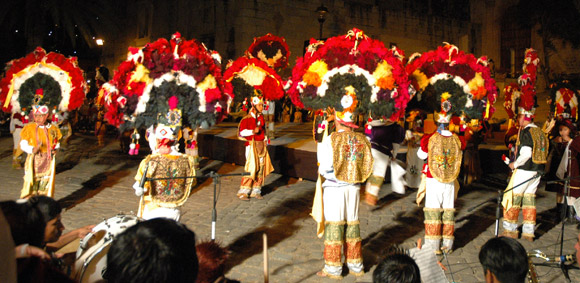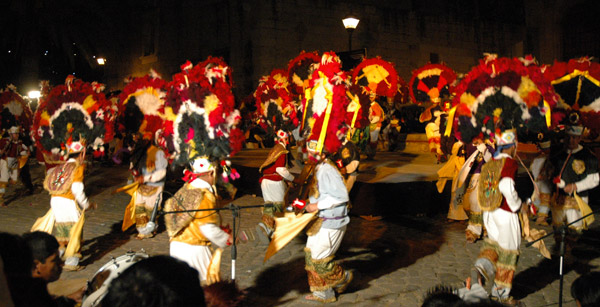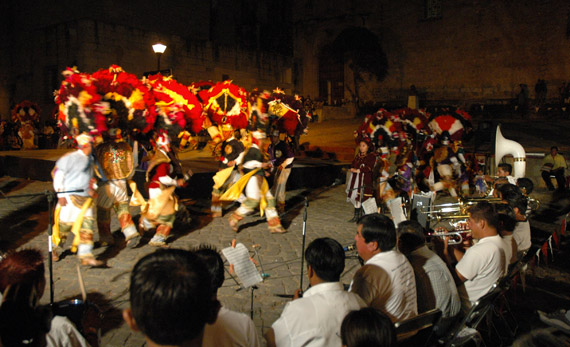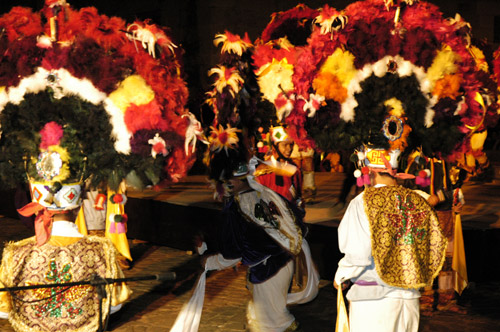 There is always something going on within walking distance of where we are living.