I started with a trip to the Thrift Store. I found 6 shirts and added 2 that I already had. Four shirts in each tub was a bit crowded, but it would have been worse with bigger shirts.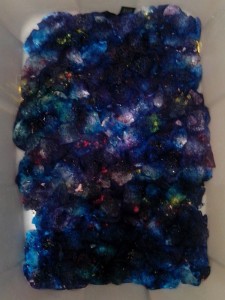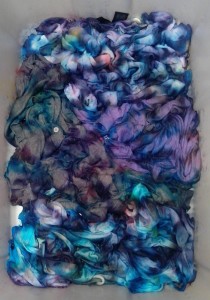 You can see that there are large gaps with no dye. I should have put more dye.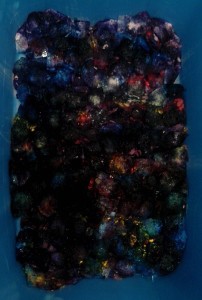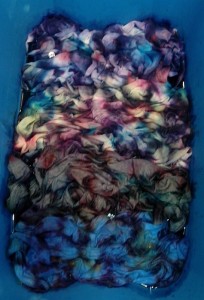 I started around 10pm and let them sit overnight, about 11 hours.
A white shirt with pale paisleys
A light purple shirt
A light gray shirt
A white shirt
A pale pink shirt
A pale yellow shirt
A light gray shirt
A blue shirt
And the fun was not over! JJ and Steve decided they wanted some shirts dyed. They went and bought new shirts, and I started the dye about the same time as the previous night.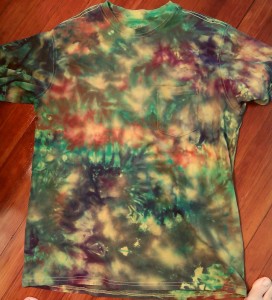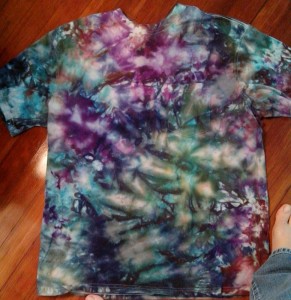 JJ's shirts (yellow, white)
Steve's shirts (orange, yellow, white)