Steve's been busy on the outside of the house. At the end of April he had the two painter guys take down the addition from the back of the house.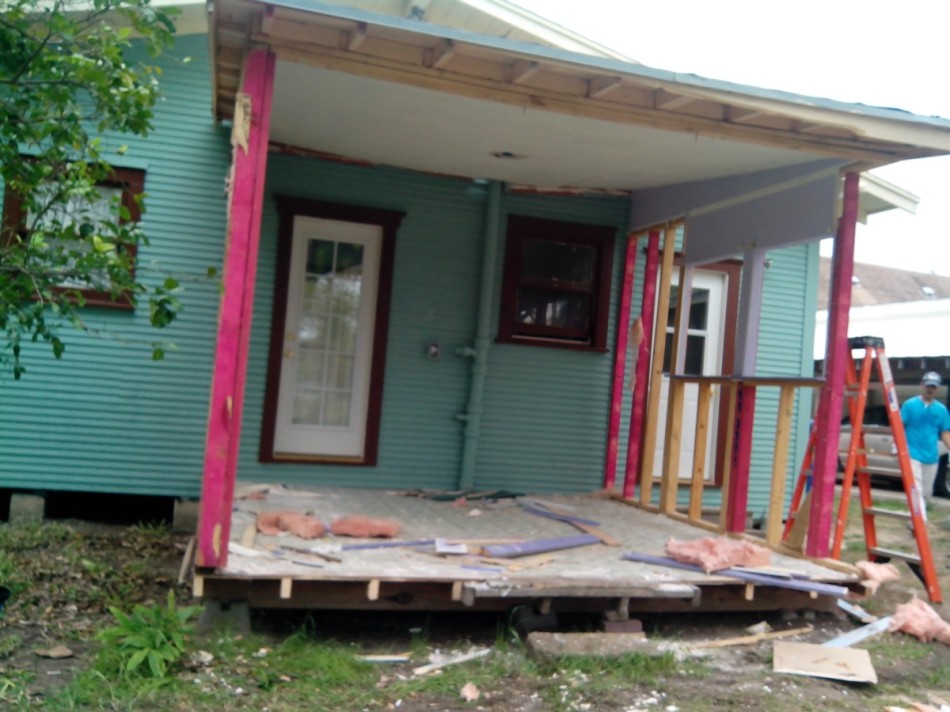 They opted to take the walls off before the roof, and then had to decide where to make the roof fall down.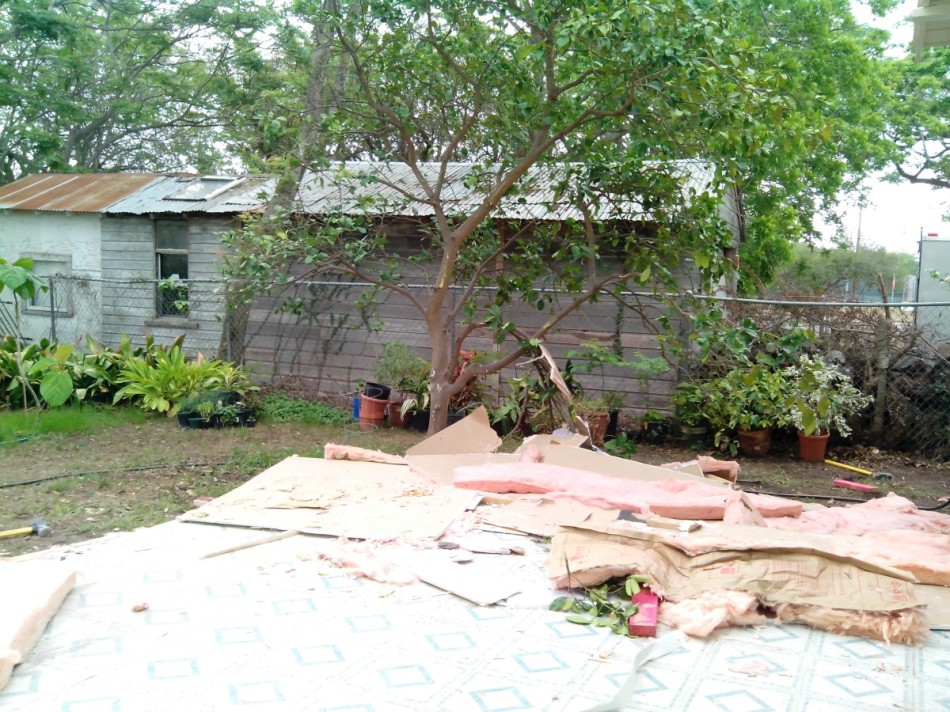 It landed partly on the grapefruit tree, scratching the trunk and breaking one branch.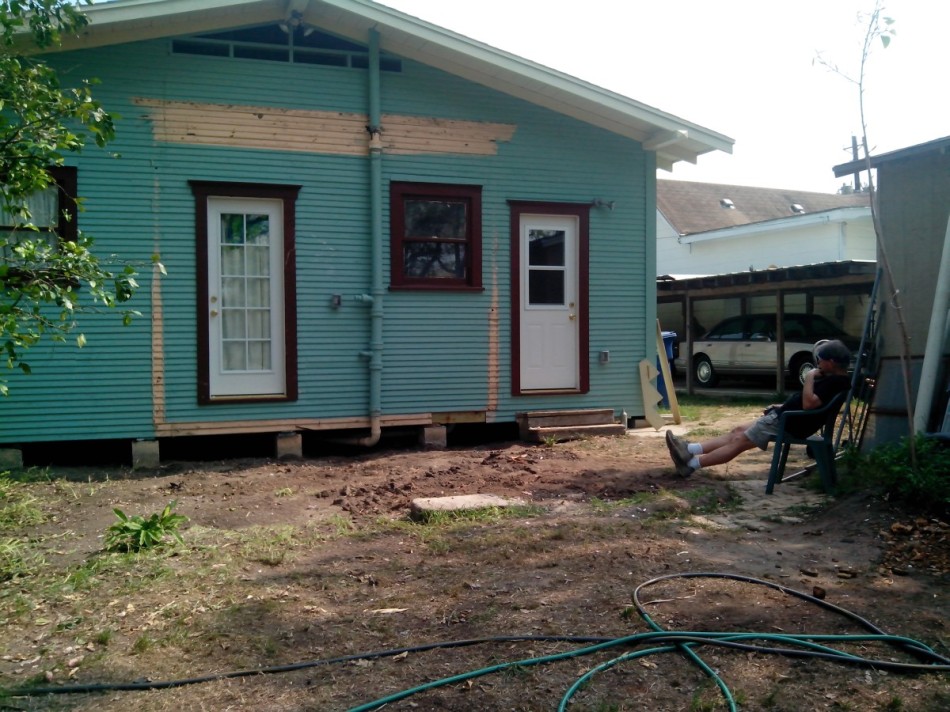 With the addition gone, the back yard feels so much bigger. Steve built some steps up to the two doors. Next was to block off the neighbors.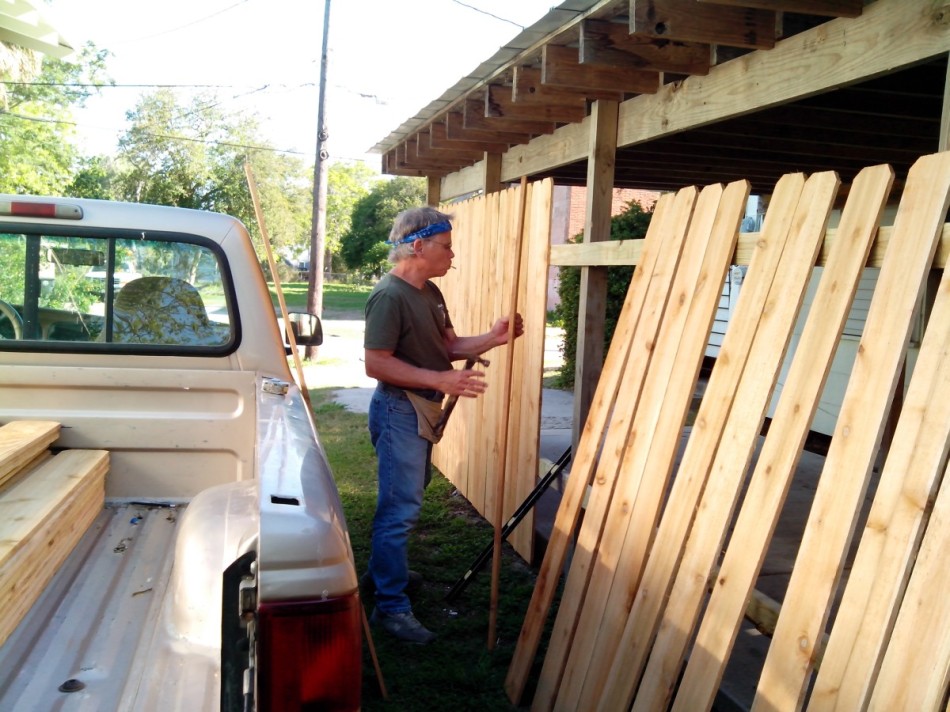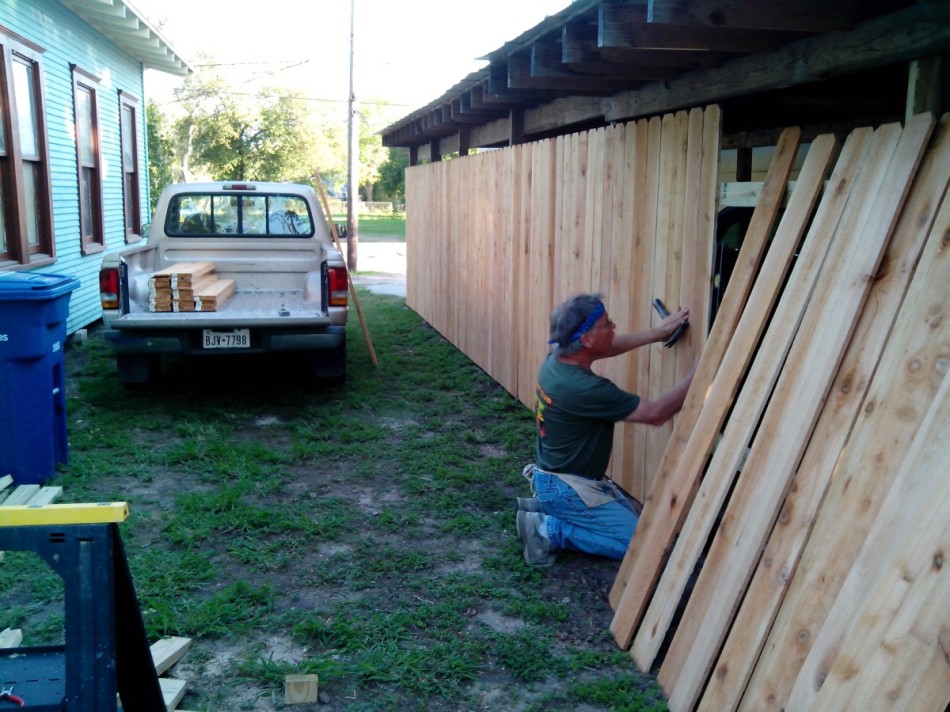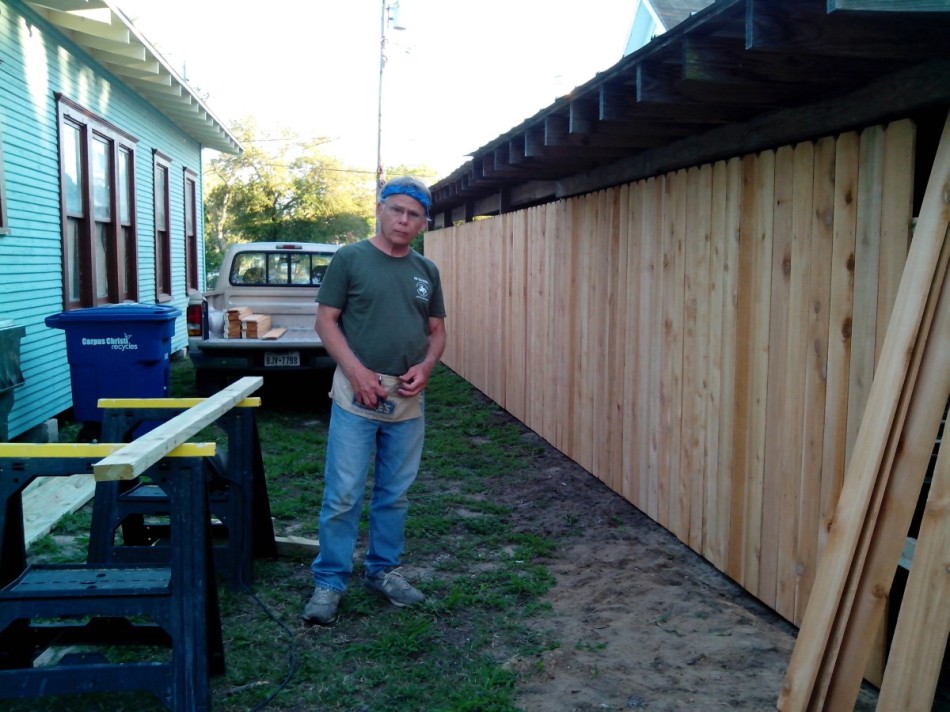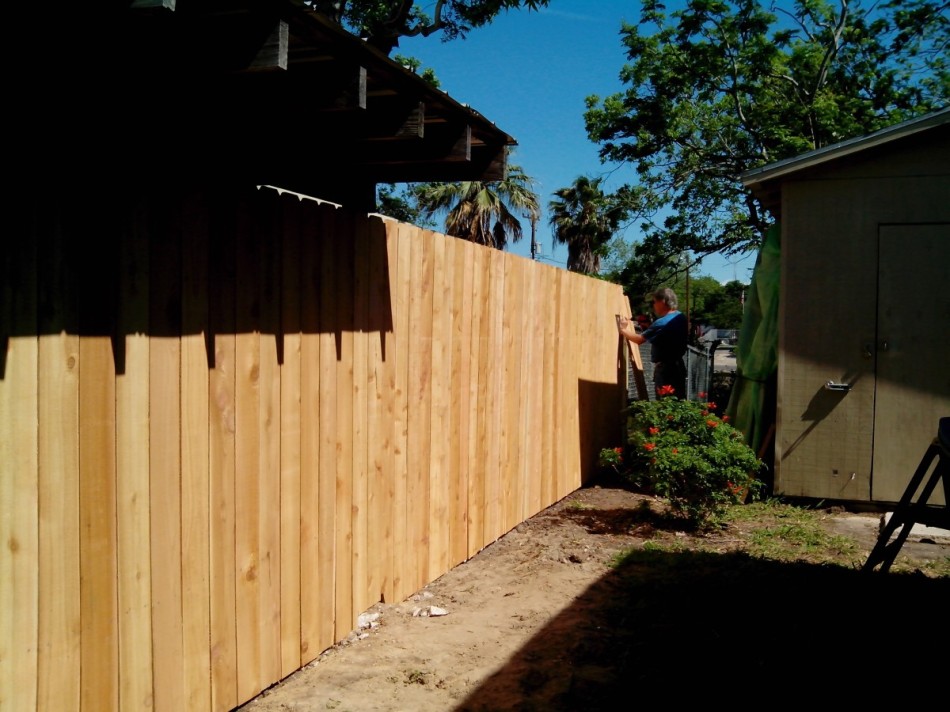 Here's the end result.