Zinnia Gallery is very pleased to present the exciting photography of Valerie Thrasher.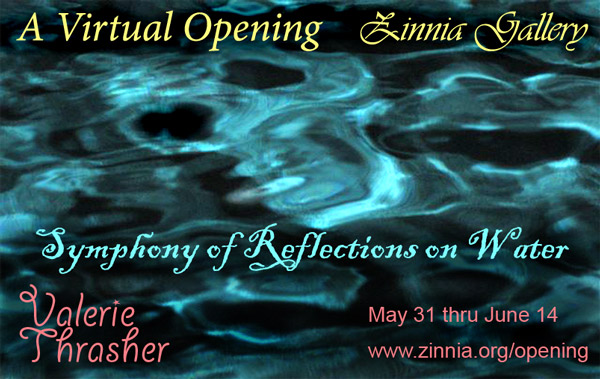 Valerie has captured truly magical beauty. And it is amazing that she concentrated her efforts on one small pool of water. This is a small sample of a much larger body of work. We hope to see more of her wonderfully sensual visions in the near future.
Update:
After the thrill of the first showing of her photographs, Valerie is deciding what to do next with her work. Meanwhile, here is a small sampling of it.