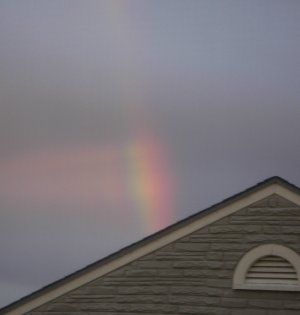 Yay! We finally got some rain here. We had puddles! The garden needed it, as did most everything. The timing was pretty good too.
It didn't rain on our parade, although it came down pretty hard earlier when we were out. So that left us with a humid, cloudy day.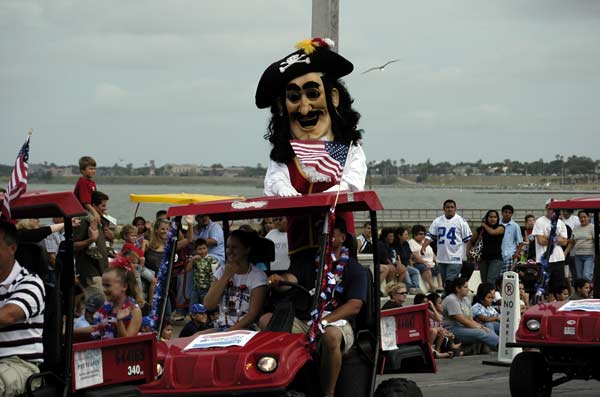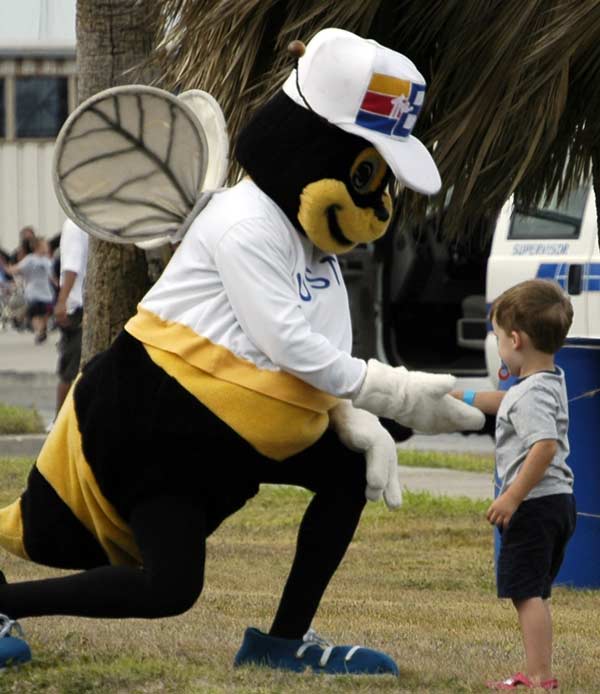 There wasn't much to the parade. The one band to be had was on a flatbed trailer.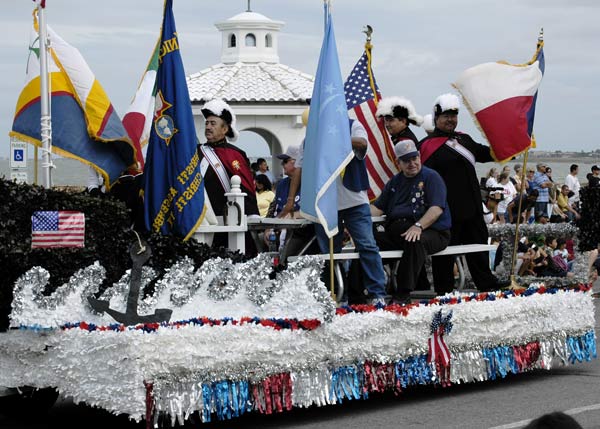 But there were plenty of people.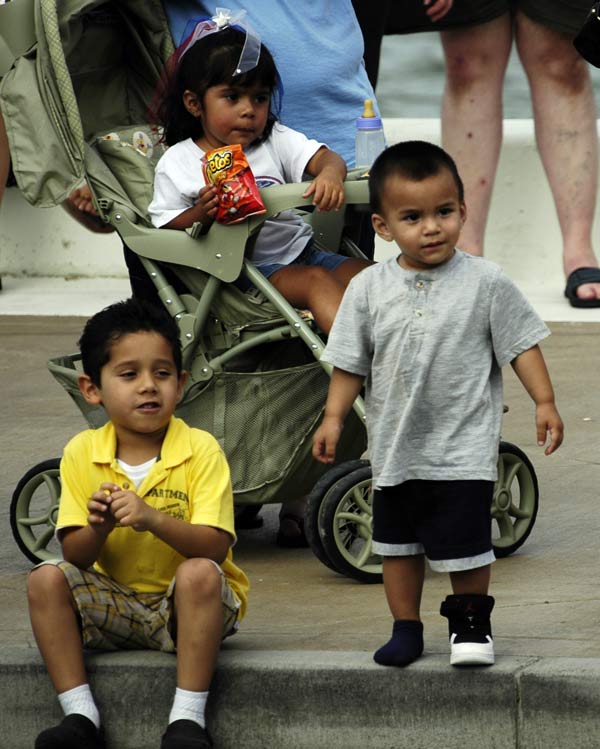 Some liked it a lot.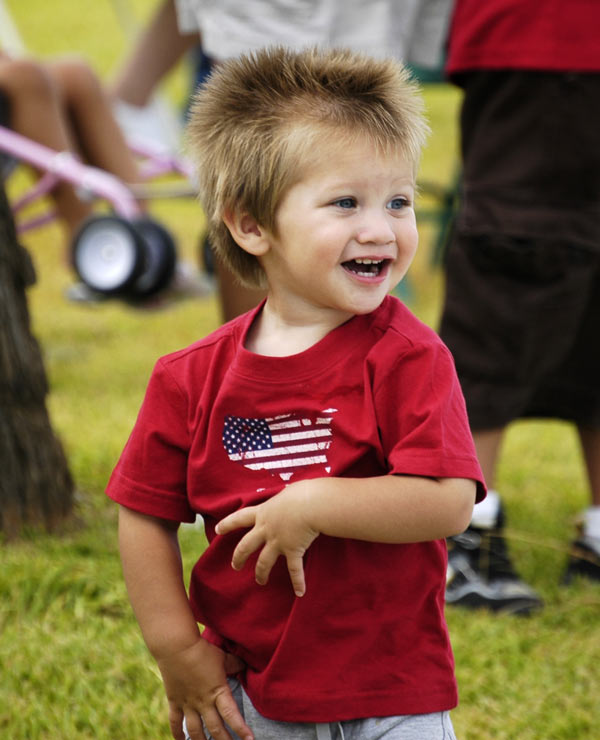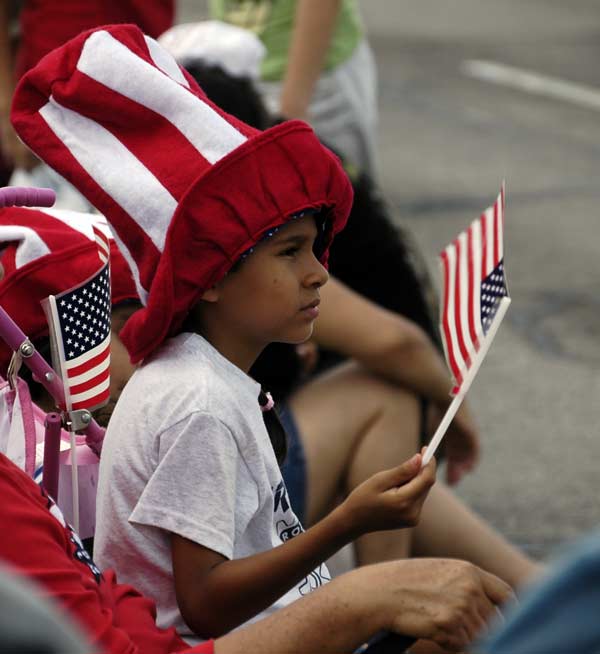 And some would rather have been elsewhere.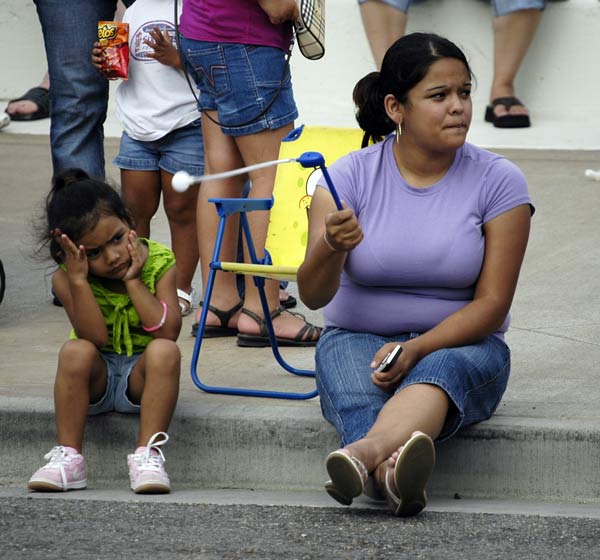 And it only looks a little like it rained on our fireworks. It was dry by then. Some of these look like the building caught on fire.