There's a story in here somewhere…
The Art Center has another little exhibit going on in May, and today is the receiving day. We've spent some time coming up with our "Fish Tales" entry. As you can see by the picture, it's free-hanging on the wall. It measures about 2 feet wide and 16 inches high. It wasn't really hard work, but tedious and some parts took awhile, so it's difficult to set a price. At least we didn't have to catch the fish.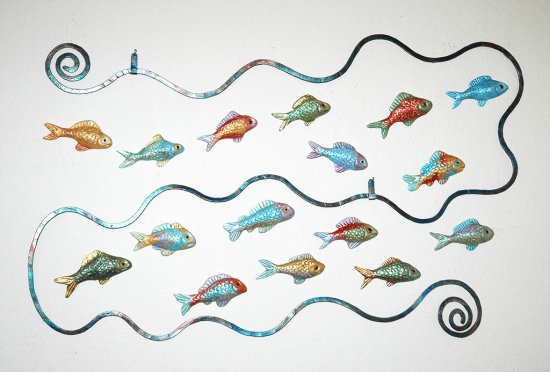 Steve and Chris had a great time at the fishing tournament for charity the other day. They caught almost a dozen nice trout, but they disappeared at the weigh-in. Someone is enjoying some nice fish and a cooler.