We have been living at the bakery since the beginning of April. We finally got around to taking some pictures of the place and the people.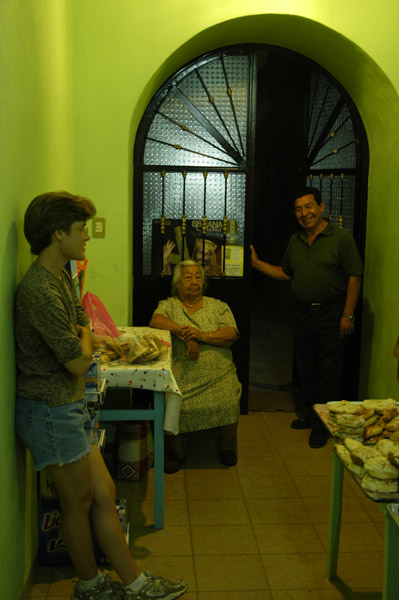 The entry hall is used as a storefront to sell bread. We often stand around talking with Estela and her son Fernando. Estela's family has lived here for over a hundred years.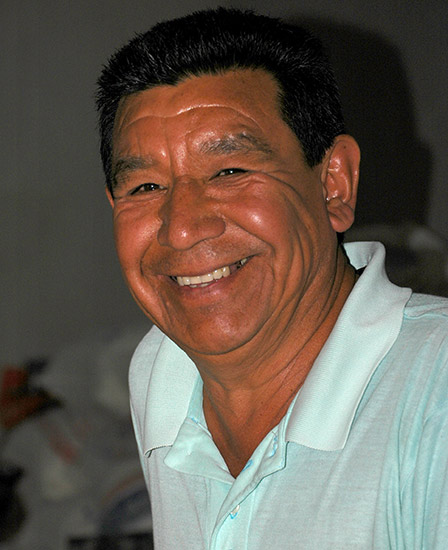 Fernando has told us several stories of how things used to look around the bakery when he was a child.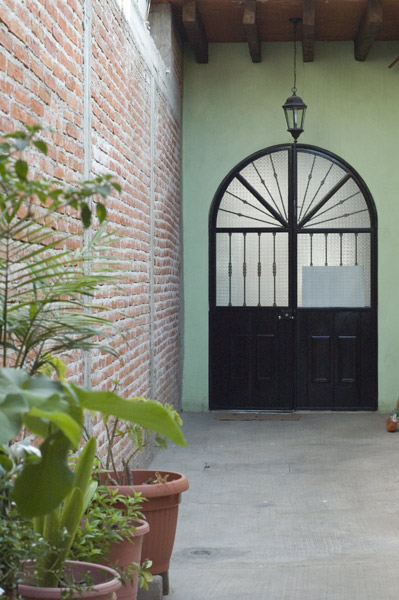 This is the inside of the entry. The house on the left of the wall used to belong to the family also, but had to be sold for a gambling debt.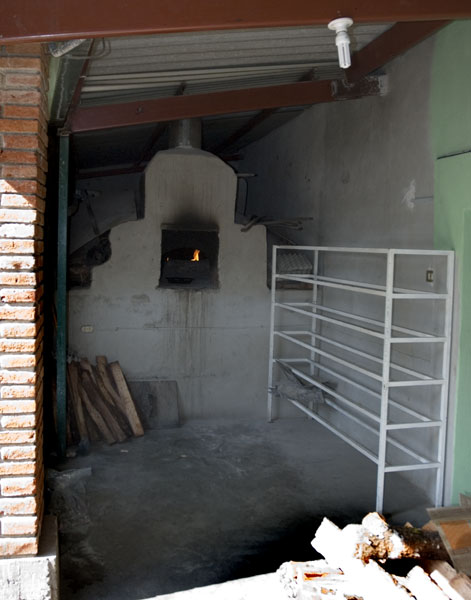 Here is the oven heating up for the day's baking.
Fernando delivers bread to some hotels for their breakfast offerings.
He says that even though there are many bakeries, his bread tastes better because of the wood-burning oven. The others use gas or electricity.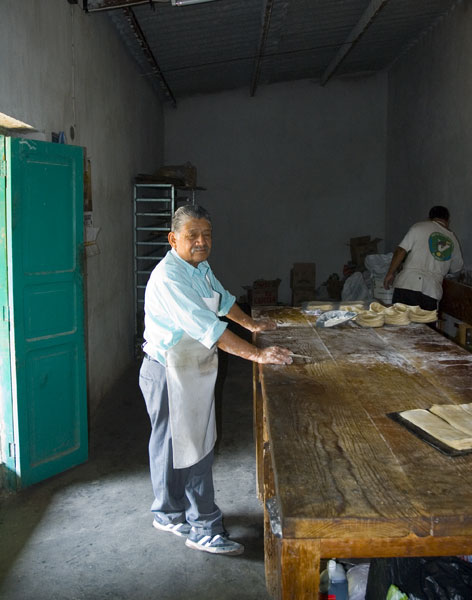 Willie's ready to make various shapes out of the dough.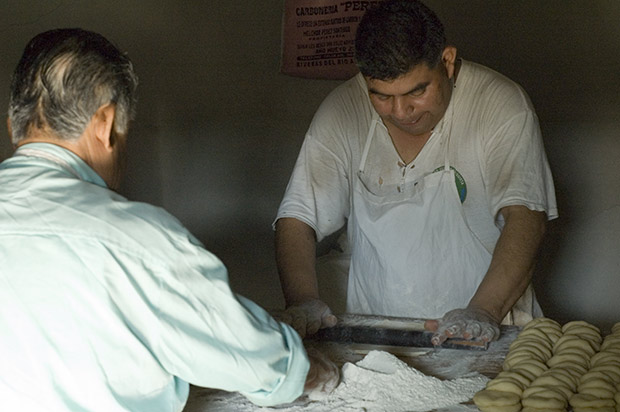 Domingo works all day long every day except Sunday (appropriate considering his name). We hear him start the day before daylight, and then on and on after dark cleaning up. Willie comes for a few hours every morning.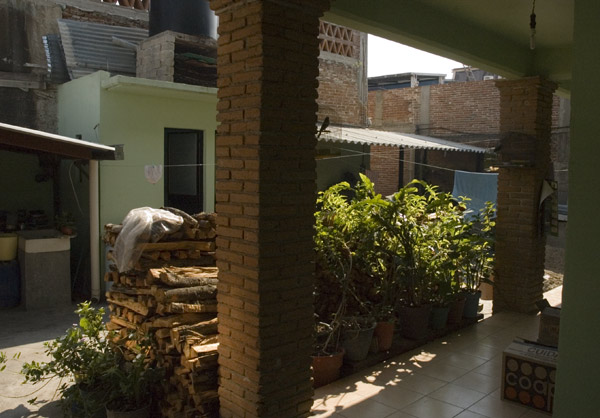 The woodpile in the middle is for the oven. There are about 10 birdcages hanging along the walls and columns. (This view is from the stairs, by the oven.)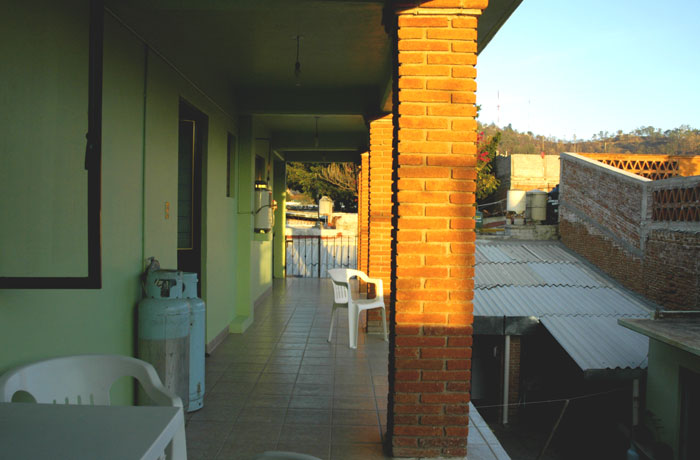 The upstairs is all one apartment. Fernando wants to put a railing here eventually.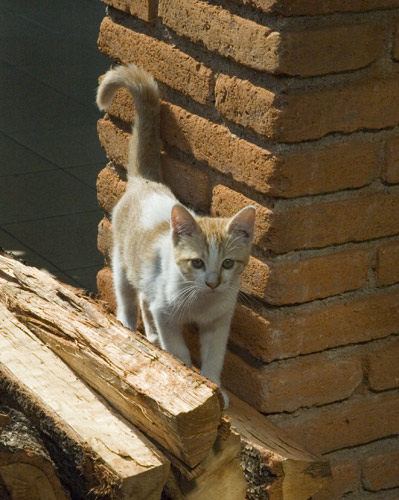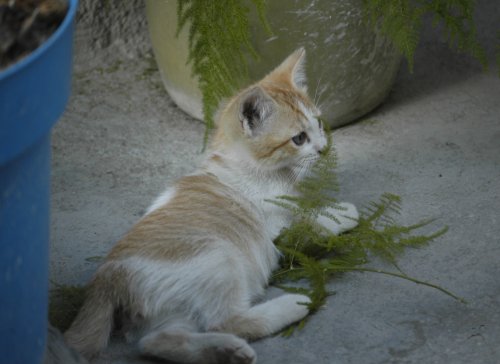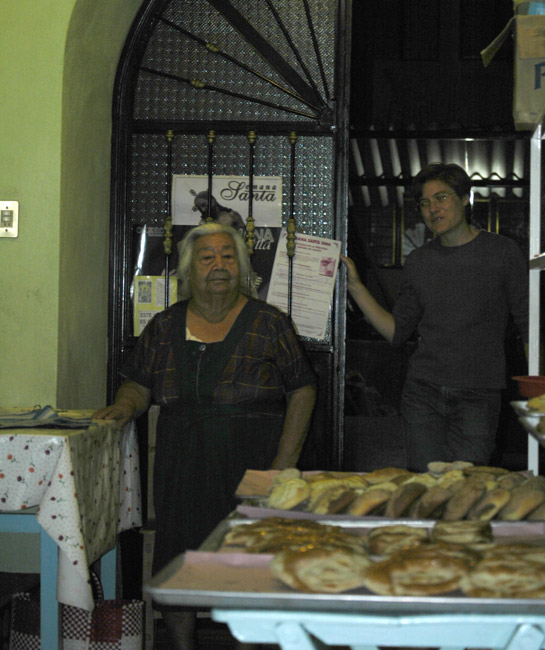 Estela loves her work. She goes every morning to sell bread at the market.
She takes a taxi these days since she has some trouble walking with a stiff knee. She will be 85 in September.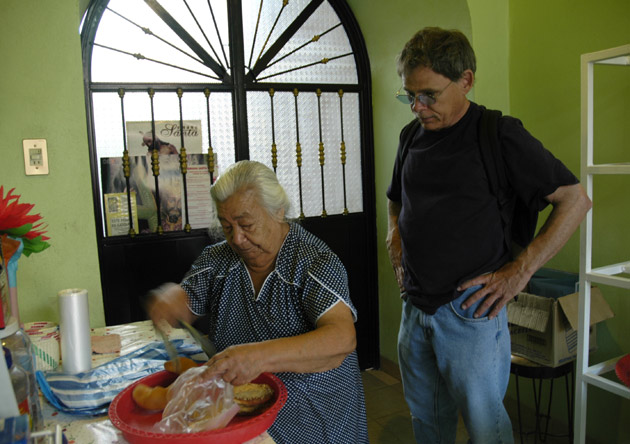 Steve waits patiently to get his daily dose of bread.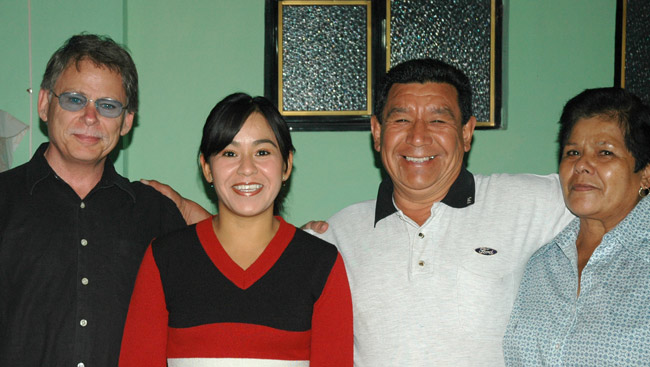 Fernando's wife and daughter came to visit the week before Easter.