My ability to learn quickly, combined with my background in code development and legacy systems, enables me to be immediately productive in a variety of project environments.

Sounds like something you'd see on a resume, doesn't it? Well, actually, that's where I got it.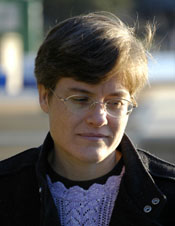 It's not that I'm looking for a job, but my nature is to tell it like it is. My background is in computers, but I've strayed several times into the realms of philosophy, art, and crafts. I especially enjoy metaphysical topics. I go with the flow a lot, but sometimes just make things happen.
It might seem odd that I would be searching for something worth doing in a foreign country. After all, I'm only 41 years old, and I don't feel that I've really explored the possibilities in the US. But it's not for lack of motivation or resources. What I see is a whole lot of people chasing after what looks to me like a lot of nothing.
An old thought I found in my notes:
If someone you value highly suddenly was no more, it would leave a hole. What holes are there that you haven't even noticed?