My brother Robbie sent me some pictures yesterday, saying
I thought you'd like to see some of the corn we grew this year. The crop was terrible because of the extremely dry weather, but the kernels are still pretty.
I think they are gorgeous! They look like candy.
Robbie continues,
It's interesting to see how the different colors interact. You have to assume that every kernel on a cob is a cross between something else and the one that grew the plant that the ear is on. I think red and purple are dominant. But there is at least one ear that's entirely white. I don't know how that happened.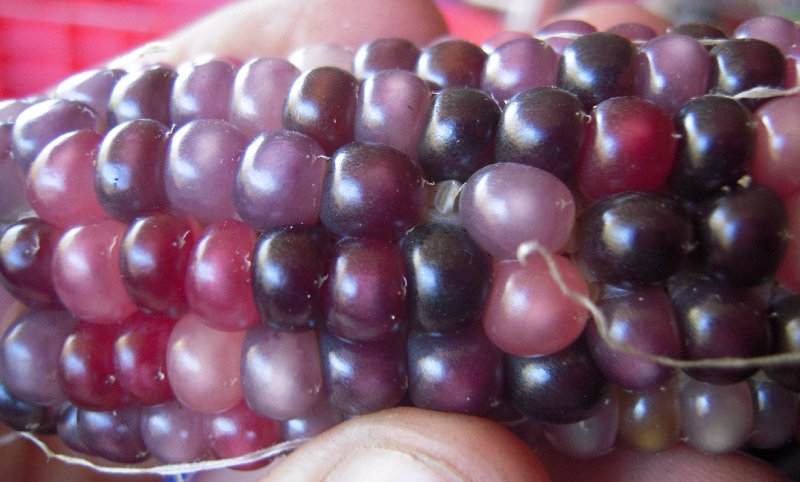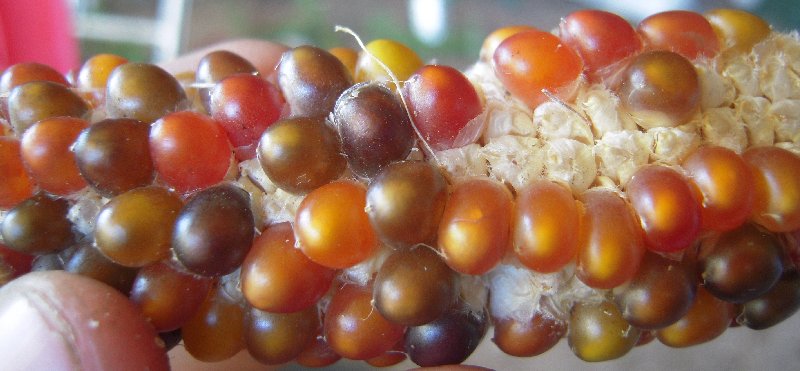 I love this one.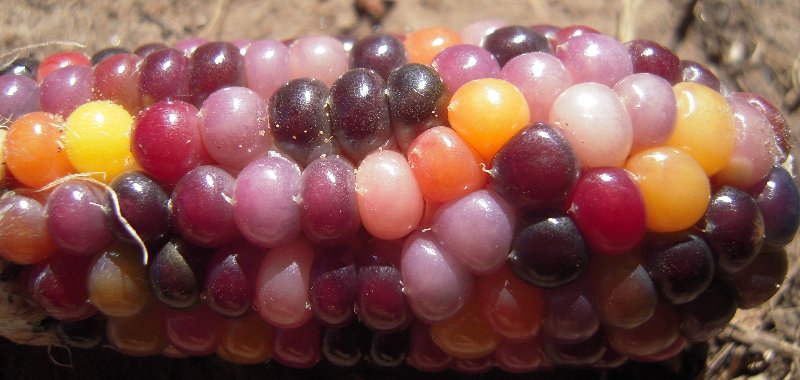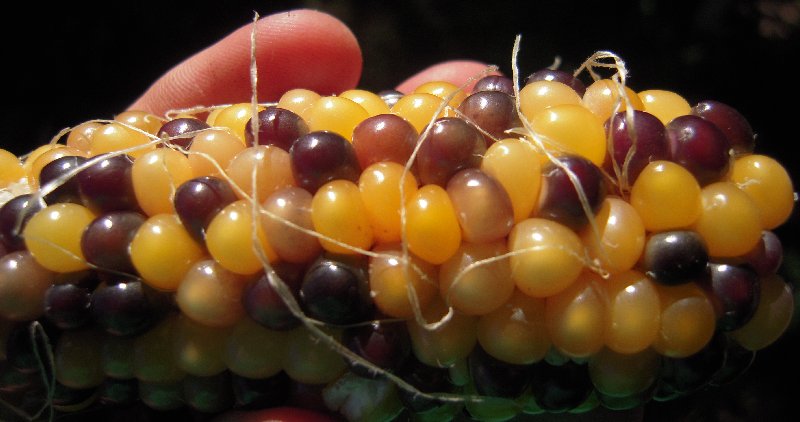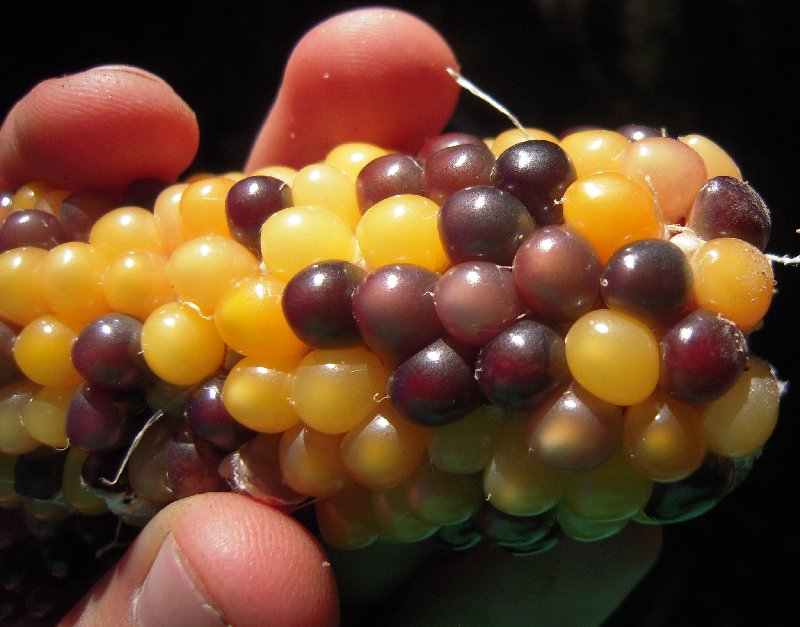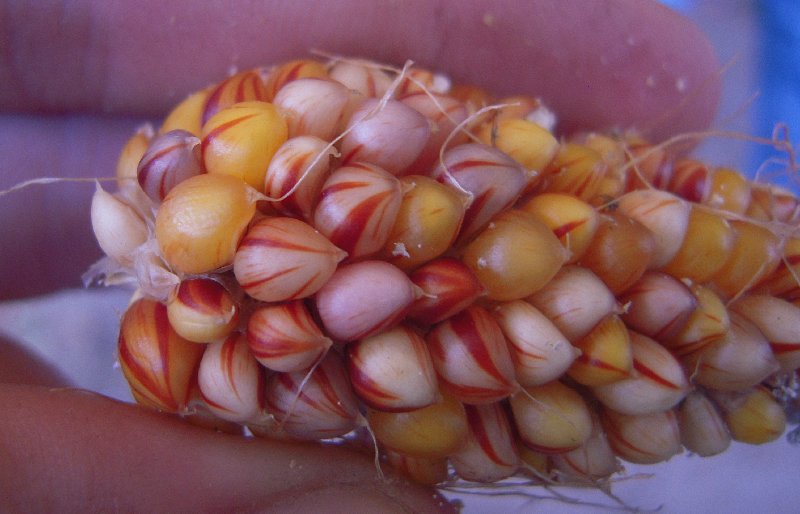 My favorite