I guess I can say I have another sister now. Well, she's an in-law, but it's pretty close.
My brother Andrew married Andrea. They both have used the name Andy for years.
It was interesting, with Hank not wearing his reading glasses and Andy dropping the ring.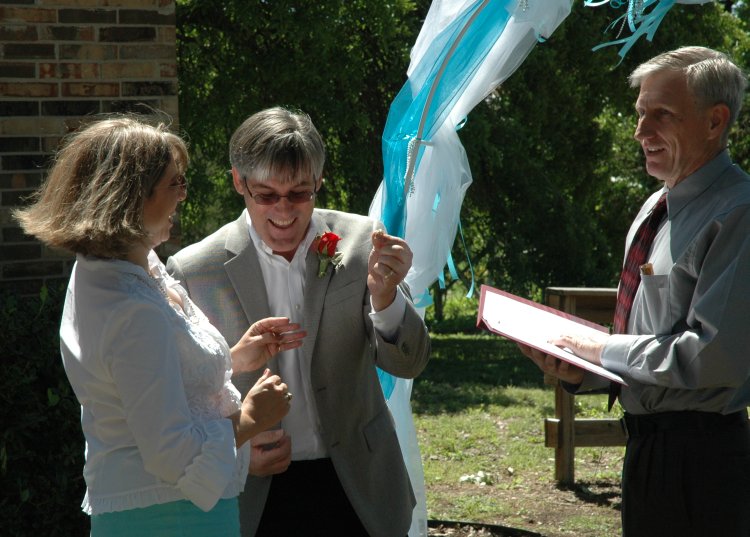 A good time was had by all.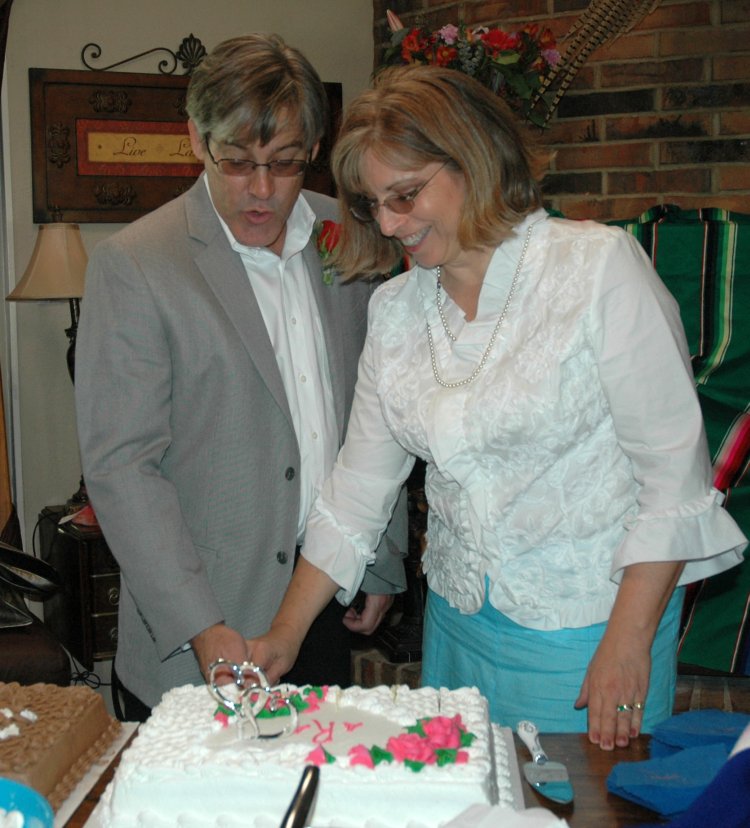 We had a pretty big crowd of family at the wedding, but there were several missing.