A twenty year old pond is bound to have some problems. This one in Florida has been losing water and is full of slime.
After catching what fish he could, Steve has stepped in to see what the matter is.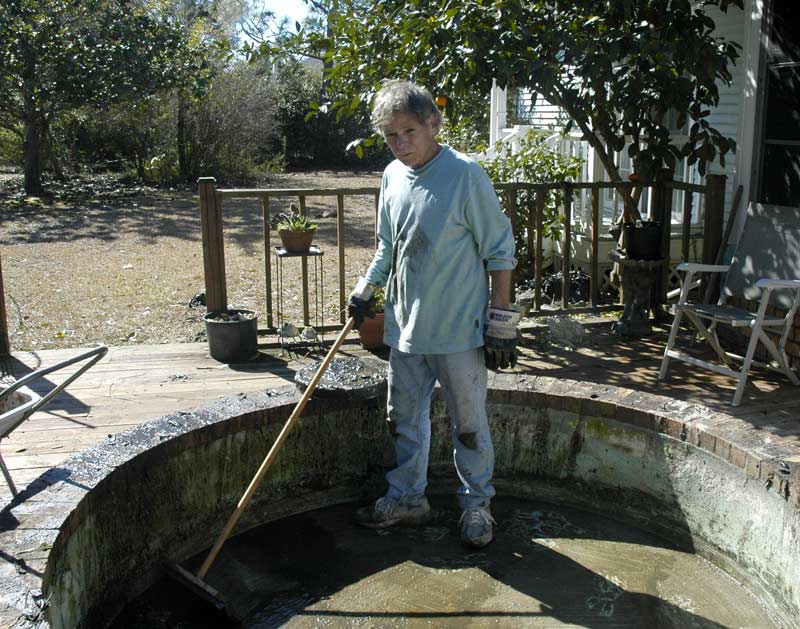 He worked hard to get to the bottom of things.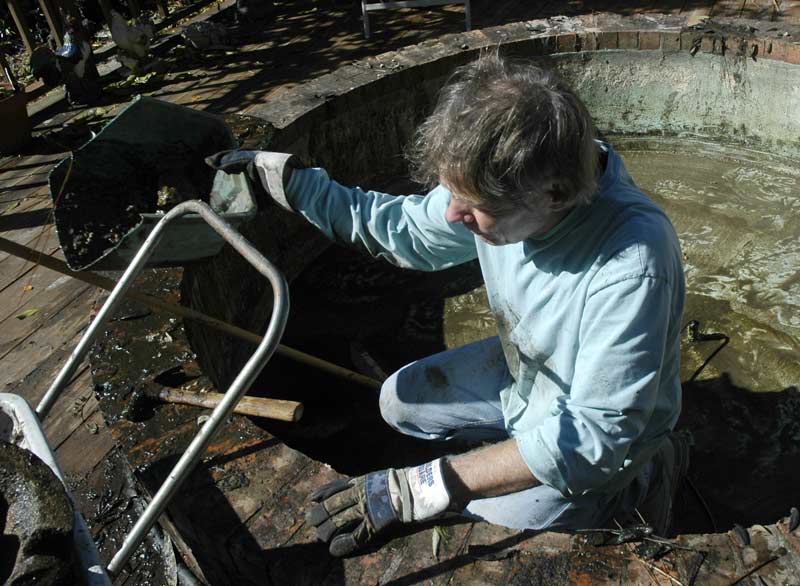 Just a little scrubbing will make this pond look a lot better and reveal 3 large cracks in the bottom.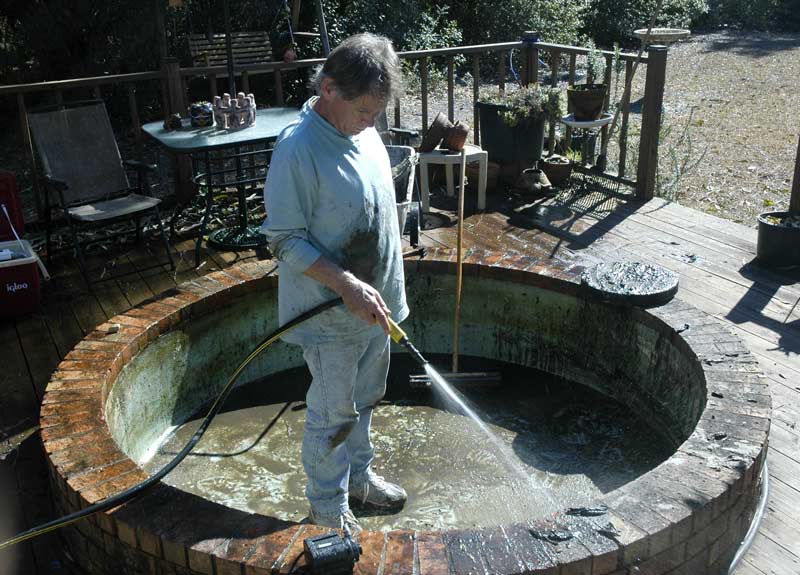 "I'm fixing a hole where the rain gets in
And stops my mind from wandering
Where it will go"
The pond looks much better and is almost dry. We're going to the store to find something to patch the cracks.
Look what we found on the driveway. His tail is damaged and he wasn't moving at all. We've never seen a lizard like this before.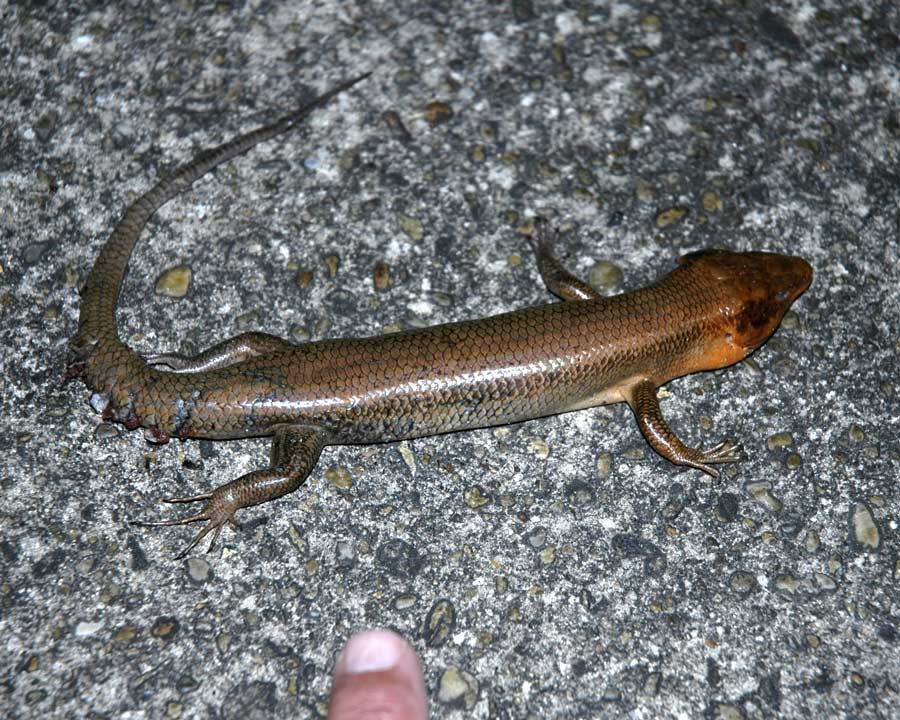 Update for Jan. 31:
We got at least 2 inches of rain with the cold front, filling the pond. So Steve declared it done drying and filled it the rest of the way.
Now, looking quite different than it did, he has said he is finished.