My brother Robbie has a bunch of chickens that follow you around, looking for a handout.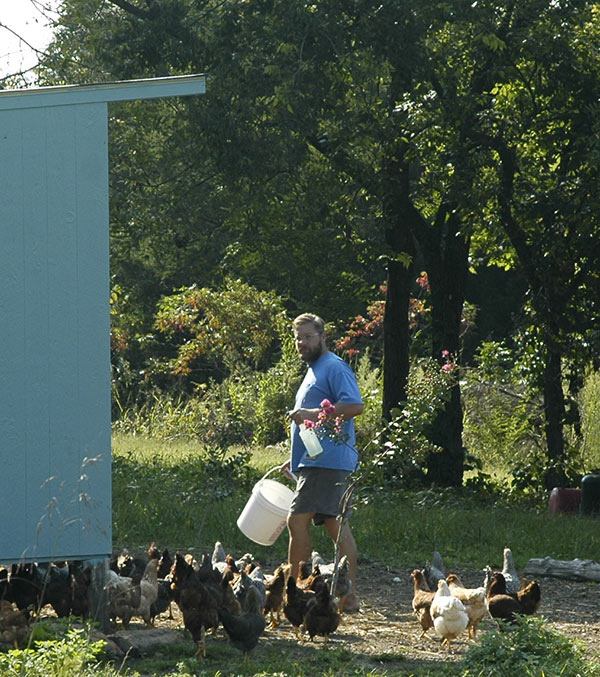 This dog is very much at home with the chickens and doesn't chase them, unlike the last dog.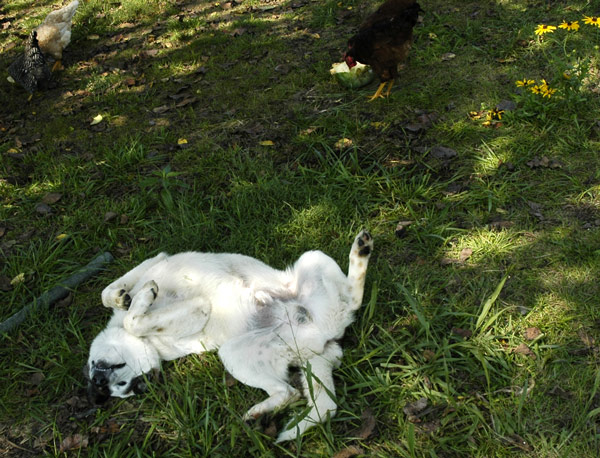 I think there are more walnuts than leaves on the tree this time of year. These are black walnuts, which are very hard to crack and then don't have much to them. Robbie says he'd hate to get bitten by a squirrel from around here since they manage to bite right through them.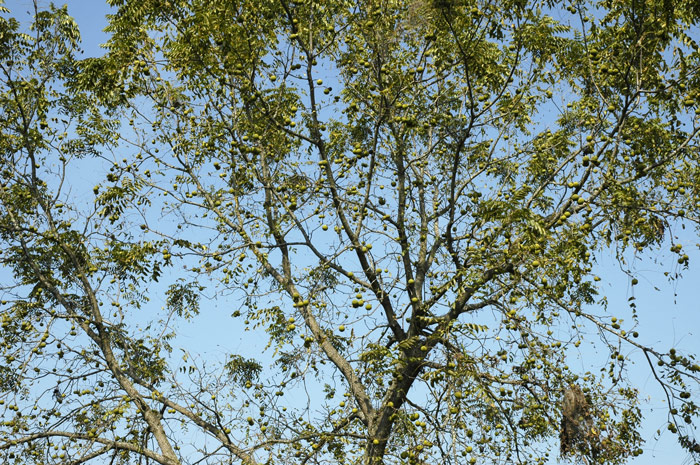 This is one of the many fungi found here. It doubled in size in one day.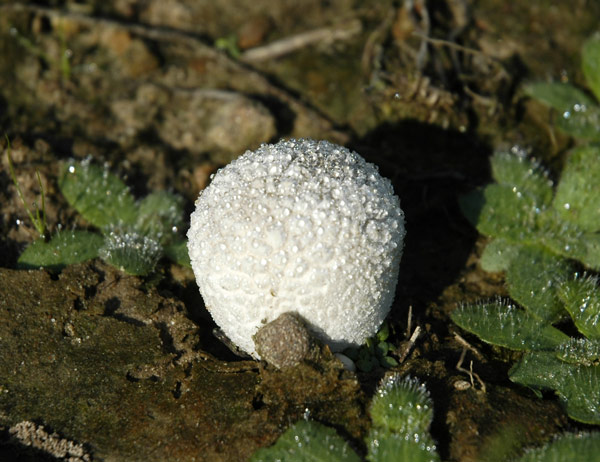 Robbie has been growing a lot of squash. This one is called zucchino rampicante. They are very tasty and stay that way even if they get bigger. They are all curvy.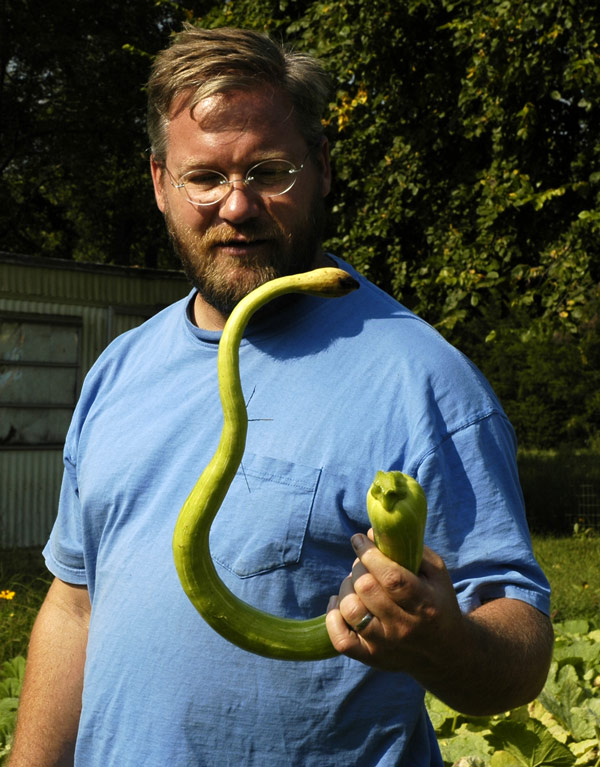 This is what's left of the watermelon patch at the end of the summer.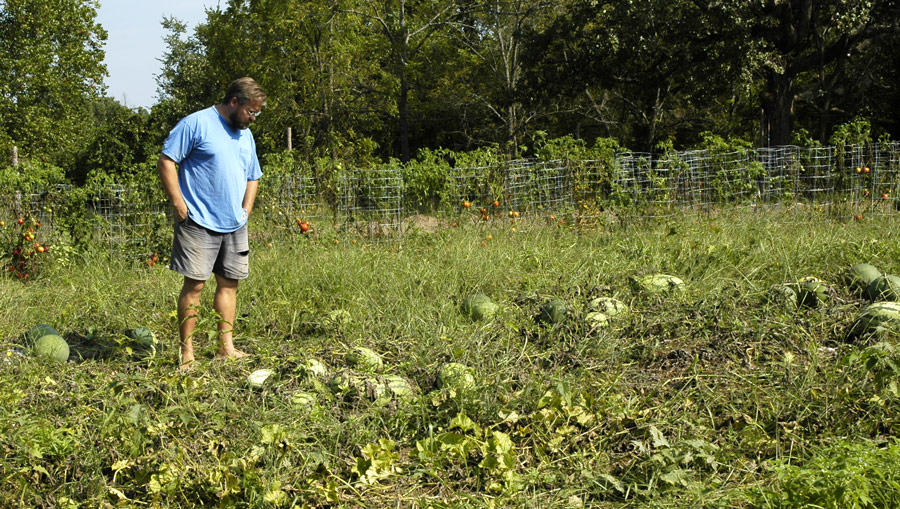 Which one is the watermelon?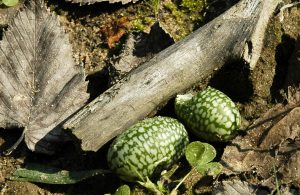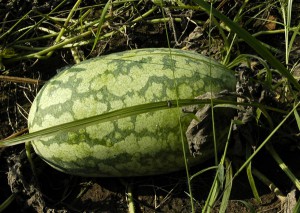 My favorite thing in the whole garden is the beautiful purple bean pods. The color is just exquisite, although I don't think this picture did it justice.