Corpus Christi was visited by Hurricane Dolly on the 23rd of July. It seemed as if it would never become much of a threat, especially for us.

Just before it came ashore, Dolly moved a little more north than expected and for 24 hours the wind howled and it poured down rain off and on. During the day we went walking up and down each side of the Holiday Inn at Emerald Beach and several times blown back a few feet. Sand would sting our skin and rain was driven hard enough to be uncomfortable. The majesty of these storms fascinates us. We were lucky to have only the outer rain bands.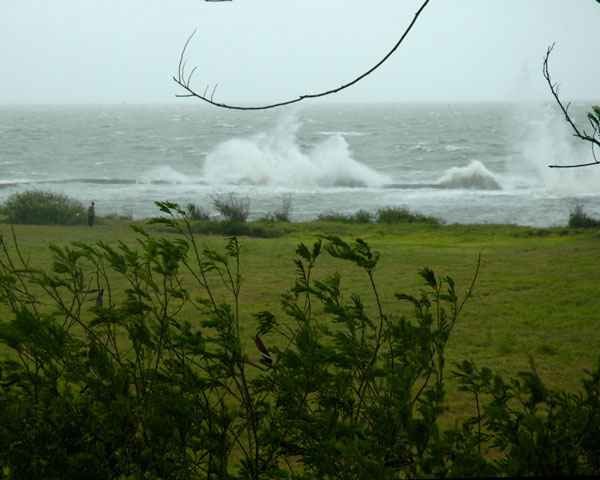 Across the street Corpus Christi Bay was rising. We were fishing on this wall at the abandoned marina south of the Holiday Inn just the other day with calm waters, smooth as glass. Those waves were splashing up 20 feet and more!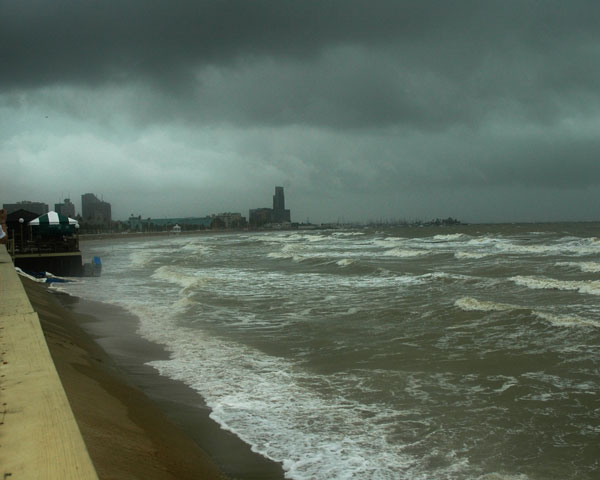 Emerald Beach and McGee Beach were both under water.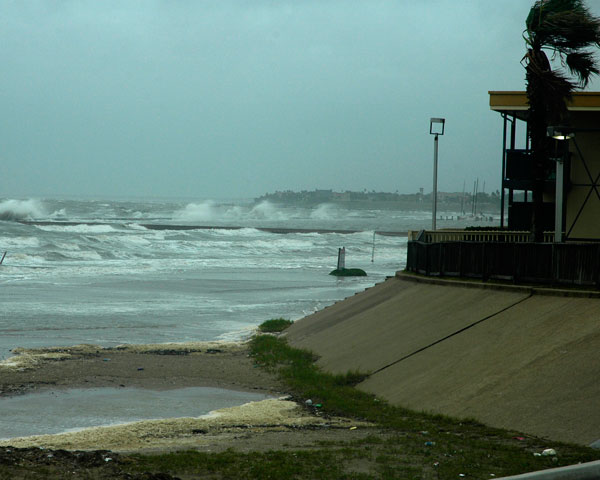 Looking from McGee Beach toward the beach at Emerald Beach Holiday Inn with no one out.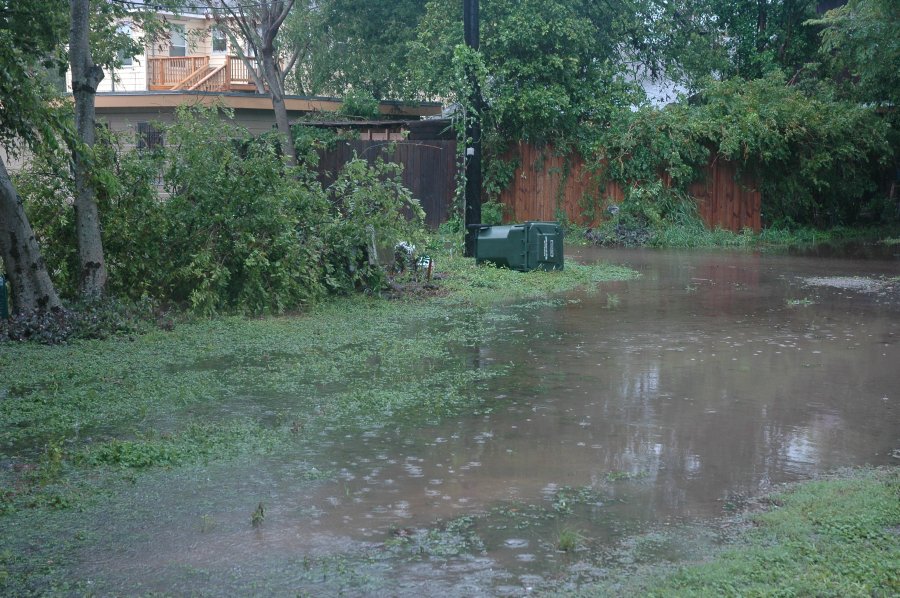 I have not seen so much water in the back drive in almost the two years we have been here. Only one limb fell and no wires were downed after all day and all night with howling winds.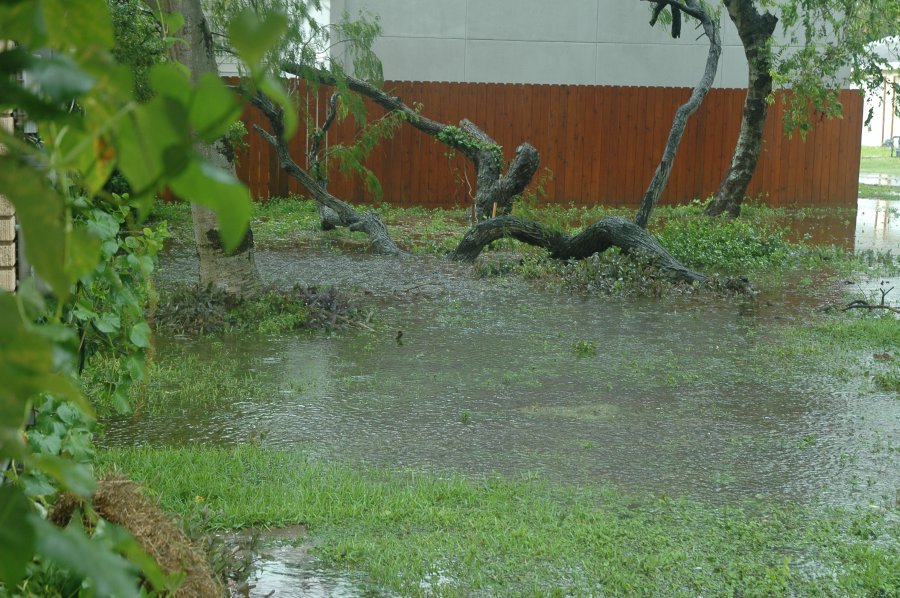 The back yard held some rain!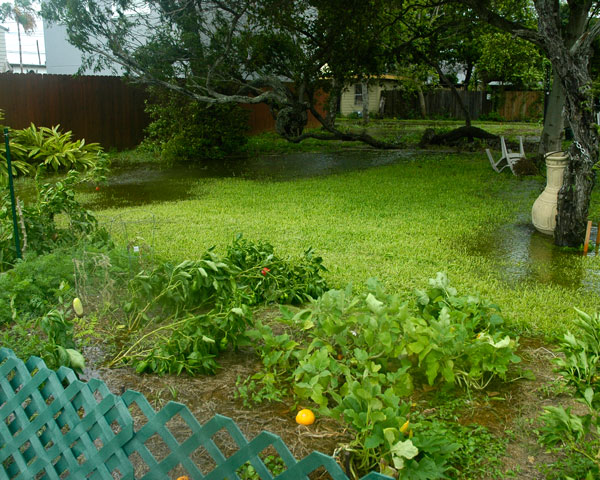 The garden took a beating.
We would have stayed in the house on Ocean Drive even if Dolly had come to Corpus Christi. This house is a good one. I have seen what category 2 storms can do, so South Padre must be a real mess. But it has been so dry around here we were glad to get this storm.